Mintaka was founded in 2005 by Oliver Hartley, president and chief scientific officer, Robin Offord, executive director, and Amos Bairoch, treasurer.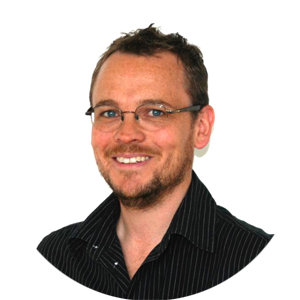 Oliver Hartley
President and Chief Scientific Officer
He obtained his Ph.D at Cambridge, U.K., in 1997 in the group of Sir Gregory Winter. He has also researched into lysosomal storage disorders of children at the Institute of Child Health, London and in molecular biology at Glaxo-Wellcome. He has been at the Faculty of Medicine, University of Geneva, since 1997. He has been Principal Investigator under a number of competitively-won grants from agencies such as the US National Institutes of Health, the Swiss National Science Foundation and several private foundations in the US and Switzerland. He has shared a number of awards with Robin Offord in connection with their work for Mintaka. These include 'Person of the Year 2008 – Culture' of the 'Tribune de Genève'; A Transitional Medicine Award of more than $4 million from the Wellcome Foundation (2010); the Jury Special Award of the Ashoka Impact Programme 2014; the "Prix de l'Innovation 2014" of CHF 10,000 from the Geneva University Hospitals and a second Translational Medicine Award of CHF ~3 million (2014)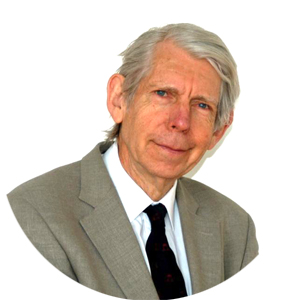 Robin Offord
Executive Director
He taught and researched at the Universities of Cambridge and Oxford, U.K. from 1962-1980, collaborating with, among others, the Nobel Prize winners Frederick Sanger, César Milstein, Dorothy Hodgkin and Aaron Klug. In 1980 he became a Departmental Director at the Faculty of Medicine, University of Geneva, and later served as President of the School of Basic Medicine there. Martin Rodbell (Nobel Prize 1994) was a visiting member of his group for two years in the early 1980s. Robin became an Emeritus Professor in October 2005. He was a co-founder of the Swiss Institute for Bioinformatics and is Chairman of the Advisory Board of Eclosion, Geneva's life-sciences incubator. He served for ten years as a member of the Geneva government's Council for Regional Economic Development. He is Chairman of the Board of Trustees of the Torrey Pines Institute for Molecular Studies (Port St Lucie, Florida and San Diego) and is the first non-US President of the American Peptide Society. Robin Offord shared the 2002 "Man of the Year, Switzerland" award of the Swiss financial newspaper L'agefi and in 2005 received the American Peptide Society's Makineni Award.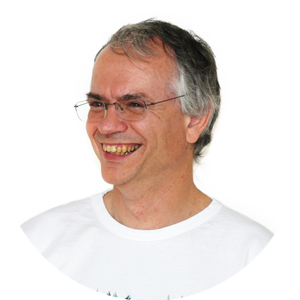 Amos Bairoch
Treasurer
He was one of the founder members of the Swiss Institute for Bioinformatics in 1998, where he led a group of approximately 80 people. In 2005 he was also appointed a Departmental Director at the Faculty of Medicine, University of Geneva and since 2009 has co-directed the CALIPHO group. He received the 1993 Friedrich Miescher Award from the Swiss Society of Biochemistry; the 1995 Helmut Horten Foundation Incentive Award; the 2004 Pehr Edman Award; the 2004 European Latsis Prize; the 2010 Otto Naegeli prize and the 2011 HUPO Distinguished Achievement Award in Proteomic Sciences.